Individual & Couple's Recovery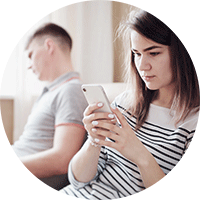 Intimacy Anorexia Recovery
Intimacy Anorexia is the "active" withholding of emotional, spiritual, and sexual intimacy from the spouse. The anorexic has little to no appetite for intimacy. He/She (Intimacy Anorexia is an equal opportunity addiction) wants to create an image of a marriage for others to see, without the risk of true intimacy. To avoid this intimacy, the anorexic will choose specific behaviors to keep the spouse at a safe distance. They may choose busyness or blame – rarely seeing their own responsibility when issues come up. They withhold love, praise, and even sex by not having sex or not being "present" during sex. They may pray or go to a Bible study with others, but at home they withhold spiritually from their spouse. They are unable or unwilling to share their feelings with their mate but freely share their feelings with others. There Is ongoing or ungrounded criticism of the spouse. The anorexic may use anger or silence for hours or maybe even days to keep their spouse at bay. They may control or shame around money. Lastly, they treat their spouse more like a roommate than a lover.  If you see these behaviors in yourself or your spouse, there is hope of restoring your heart, your life, and with your spouse's cooperation, your marriage as well. As a recovering Intimacy Anorexic, I can coach you through the process of recovery.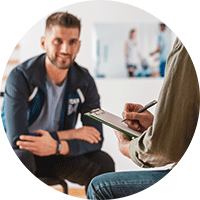 Sex Addiction Recovery
Sex Addiction refers to a broad spectrum of sexual behaviors which a person cannot break. To name a few, if he cannot stop watching pornography, masturbating, having sexual fantasies, or engaging in sexual activities outside the marriage covenant, he is most likely in sexual bondage. Realize that he is not alone. Many men struggle with this secret addiction. Surveys state that as many as 68% of men in evangelical churches are sexually addicted. Outside the church, 79% of 18-30 yr. olds are viewing pornography once a month. Whether in or out of the church, these men have made promises and tried to stop but failed. They feel shame and guilt because of their behaviors. They have done things they never imagined they would do. Some have lost their careers and their families. If you know someone or perhaps you are this man, healing and restoring your heart is possible. You can be FREE!! As a recovering sex addict, I can help you get that FREEDOM!

Partner / Partner Betrayal Trauma Recovery
This area of recovery is completely unique in that the pain is from your spouse's behavior. Your spouse's sex addiction, infidelity, intimacy anorexia, abuse, or betrayal have caused the pain inside you. You gave all you had to your spouse and they violated your trust. This trauma is affecting you emotionally, spiritually, socially, physically, sexually, and maybe even financially. The mental anguish their choices have put you through are devastating. You question your own sanity, wondering If you are the problem. You know there's something not right, but you just can't put your finger on it. You feel alone, rejected, and unwanted. You question your own worth and have those worthless thoughts racing around in your head. Depression is constantly knocking at the door. You've gained weight and no matter what you do, it just won't come off. Every part of you is affected by this trauma. Your pain is completely valid. This pain can be addressed, and you can heal. You can be free from the sleepless nights and the constant emotional discomfort. Let me assist you in the process of restoring your heart!
Meet Joel & Megan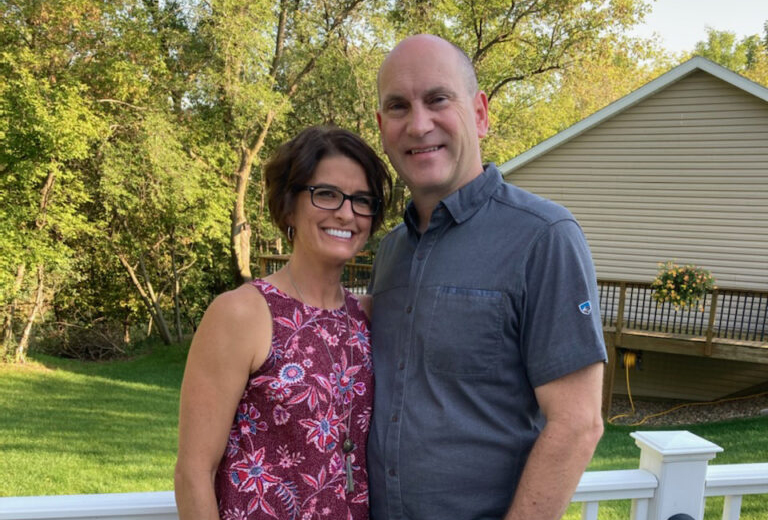 My name is Joel Karsjens. My wife, Megan and I have been married since 2016. Together we have nine children – eight girls and one son. We live in Austin, Minnesota, otherwise known as "Spamtown, USA". I grew up a country boy between the little Minnesota towns of Clarks Grove and Hollandale. I enjoyed the rural life – dirt bikes, snowmobiles, and waking up to the sights and sounds of deer and cattle and birds. We had a horse, cows, dogs, cats, and even tried our hand at raising chickens that we thought would willingly come to us to be butchered. Didn't quite work out that way!! It may have had something to do with the fact that they had 20 acres of woods to roam on!! Today I live in a part of town that reminds me of home. We have a river and woods right behind the house and we even have deer, turkeys, and lots of songbirds. Megan and I love our church family. We also enjoy golfing, riding bikes, walking, and anything around water.  In addition to that, the kids' activities and jobs keep us very busy.
I started Restoring Hearts Coaching Services because I saw a need in our churches and communities for men, women, and couples to live free from the effects of sex addiction, intimacy anorexia, and partner trauma. Megan and I know firsthand, through our own recovery, the repercussions these issues can have on someone's life and family. The negative statistics in and out of the church are incredibly sad. I am committed to helping individuals and couples live a life that is beyond the statistics. A life of freedom to trust, to love and to be loved!! I received my recovery coaching certification through The Addictions Academy. After completing my training and supervision through the American Association for Sex Addiction Therapy, I am Certified as a Sexual Recovery Coach (SRC), Intimacy Anorexia Coach (IAC), Partners Recovery Coach (PRC), and Partners Betrayal Trauma Coach (PBTC).